Do zrealizowania tych zdjęć potrzeba było dwóch dni przygotowań w terenie, szczęścia do pogody i klarownej pełni księżyca.
______
Film: "Dziki Bo", mojego autorstwa, to opowieść o człowieku, który uważa, że urodził się epokę za późno. Beskid Niski, łemkowszczyzna, dzika kraina wspaniałych zwierząt, przemierzających te tereny wzdłuż i wszerz. To historia symbiozy człowieka z przyrodą, świadomych wyborów i tak rzadkiego w Polsce sportu jak psie zaprzęgi. Na cztery pory roku zanurzymy się w cudowny outdoorowy świat, o którym tak wielu z nas marzy.
______
Już niebawem strona internetowa filmu, a w niej informacje o realizacji, newsy i możliwości współpracy przy projekcie. Zdjęcia potrwają do zimy.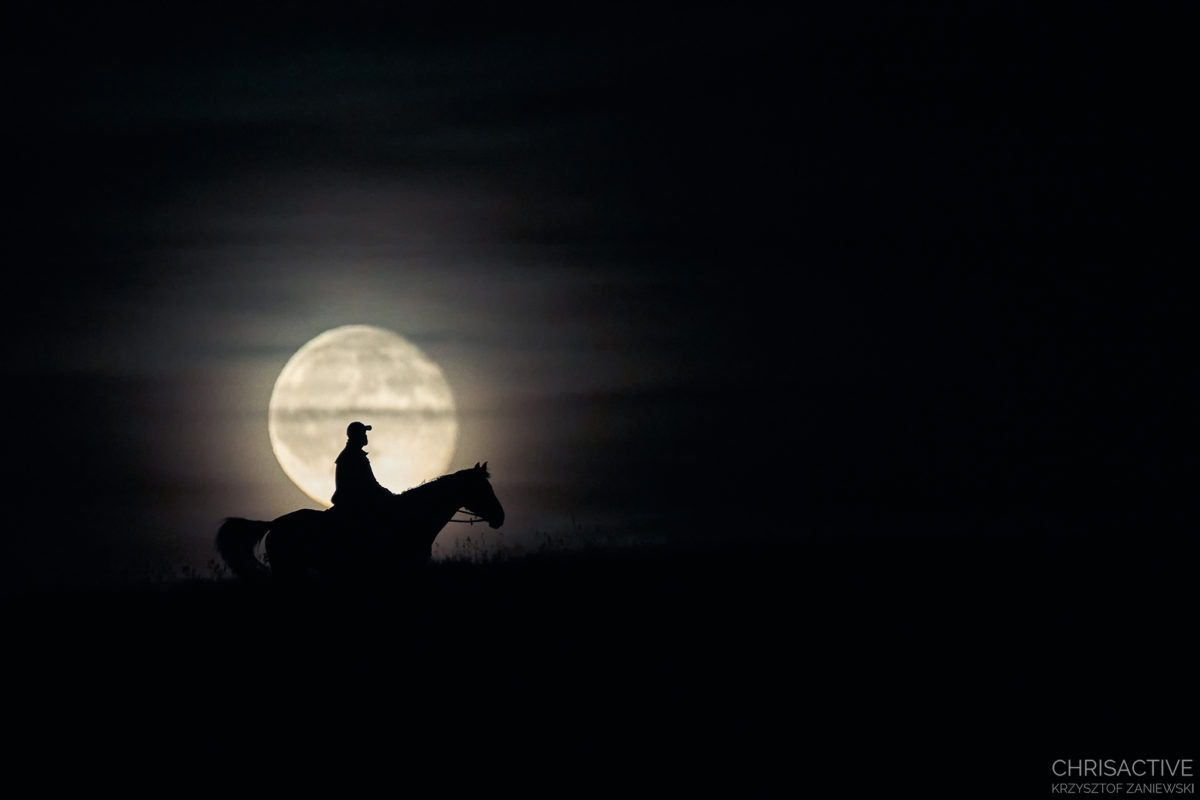 ---