Dla wielu fotografów krajobrazu czy architektury, deszcz oznacza, że plecak fotograficzny zostaje w domu czy aucie, a my co najwyżej możemy iść na spacer. Co ambitniejsi pójdą zrobić rekonesans miejscówek fotograficznych w terenie. Ci najbardziej "normalni" pójdą do baru, czy zamówią pizze do domu. Deszczowy czas nie musi oznaczać przymusowego odpoczynku od aparatu. Wystarczy kilka trików i zmiany sposobu myślenia o deszczu. Zwłaszcza, gdy jesteśmy na wakacjach czy dalekim foto – wyjeździe, gdzie odliczamy nasz czas do powrotu do domu.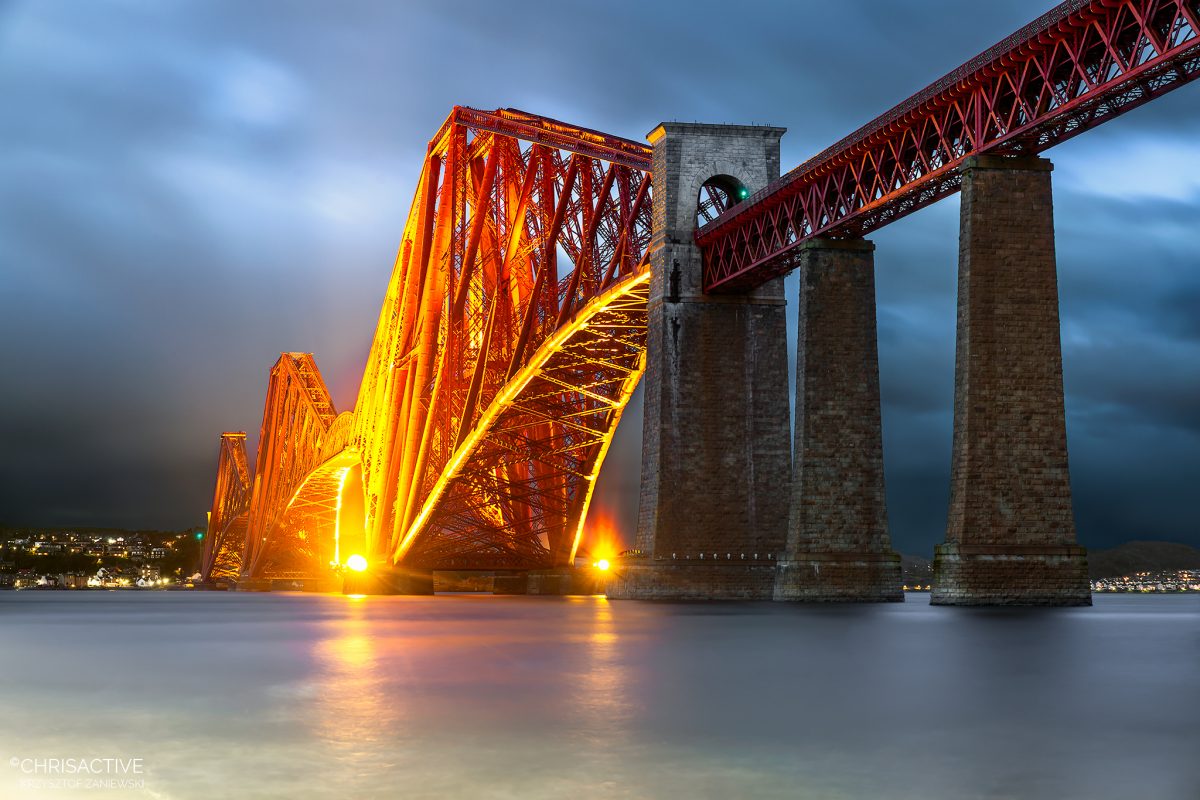 Zastanówmy się nad pozytywnym aspektem deszczu w kontekście fotografii. Nie ma znaczenia, czy fotografujesz smartfonem czy sprzętem z najwyższej półki.
Każdy, nawet niefotografujący, słyszał o takich pojęciach jak barwa, kontrast czy nasycenie – prawda? Co Ty na to gdybym Ci powiedział, że te składowe zapiszesz na matrycy od razu, bez destruktywnie wpływających na zdjęcie zmian w postprodukcji? Dostaniesz ten bonus kompletnie za darmo. Nie od producenta sprzętu, a od deszczu właśnie. Kwestia jest tylko jedna – co i jak fotografować, by osiągnąć bardzo dobre zdjęcie, któremu nikt nie zarzuci, że robione było w deszczu i w brzydką pogodę. Ty natomiast wrócisz zadowolony ze zdjęć bez poczucia niesprawiedliwości z tego powodu, że większą część wyjazdu padało. Ruszamy!
Przez tych co śledzą moje SM napewno jest zauważone to, że większość moich prac realizowanych jest przy bardzo ładnej, często spektakularnej pogodzie. Nic dziwnego, wyczekuję dobrych warunków lub powracam w te same miejsca po lepsze zdjęcie.
Pojęcie "zrozumienia deszczu" tak naprawdę powstało w mojej głowie nie podczas własnych foto – wypadów, a podczas pracy z klientem. Wyobraź sobie, że masz ograniczony czas na zrobienie świetnych zdjęć, a tu pada i pada. Klient liczy na wysokiej klasy fotografie swojej najnowszej, flagowej inwestycji i nie interesuje go to, że pada. Ba, tak zaczyna lać, że nawet klient się w końcu łamie i chce ustalić kolejny termin sesji na którą wiesz, że musisz przyjechać ponownie, pokonując kilkaset kilometrów czy tarabanić się samolotem.
Czas więc zmienić sposób myślenia o tej pogodzie.
CIASNE KADRY
W zdjęciach krajobrazu, czy zdjęciach architektury osadzonej w jakimś pięknym plenerze, dominuje pogoda. Najlepiej, gdy niebo eksploduje milionem barw o zachodzie słońca i zalewa kadr, wchodząc w barwną interakcję z budynkami, wodospadami, drzewami czy górami w tle. W przypadku deszczowej aury walory nieba, światła przestają mieć wiodącą rolą, a znaczenie ma temat główny. Taka pogoda sprzyja ćwiczeniom tym, którzy uczą się znajdować taki temat w fotografii. Przepiękne góry – o ile nie dzieje się w ich obecności jakieś wyjątkowe zjawisko pogodowe, są w mojej ocenie pretekstem, tłem do opowiedzenia historii – nie tematem głównym. To jest moja filozofia – do której chciałbym Cię przekonać. Zwłaszcza, jeśli marzysz o pracy fotografa, realizującego zdjęcia reklamowe obiektów architektonicznych, usług dla biur podróży, linii lotniczych itd.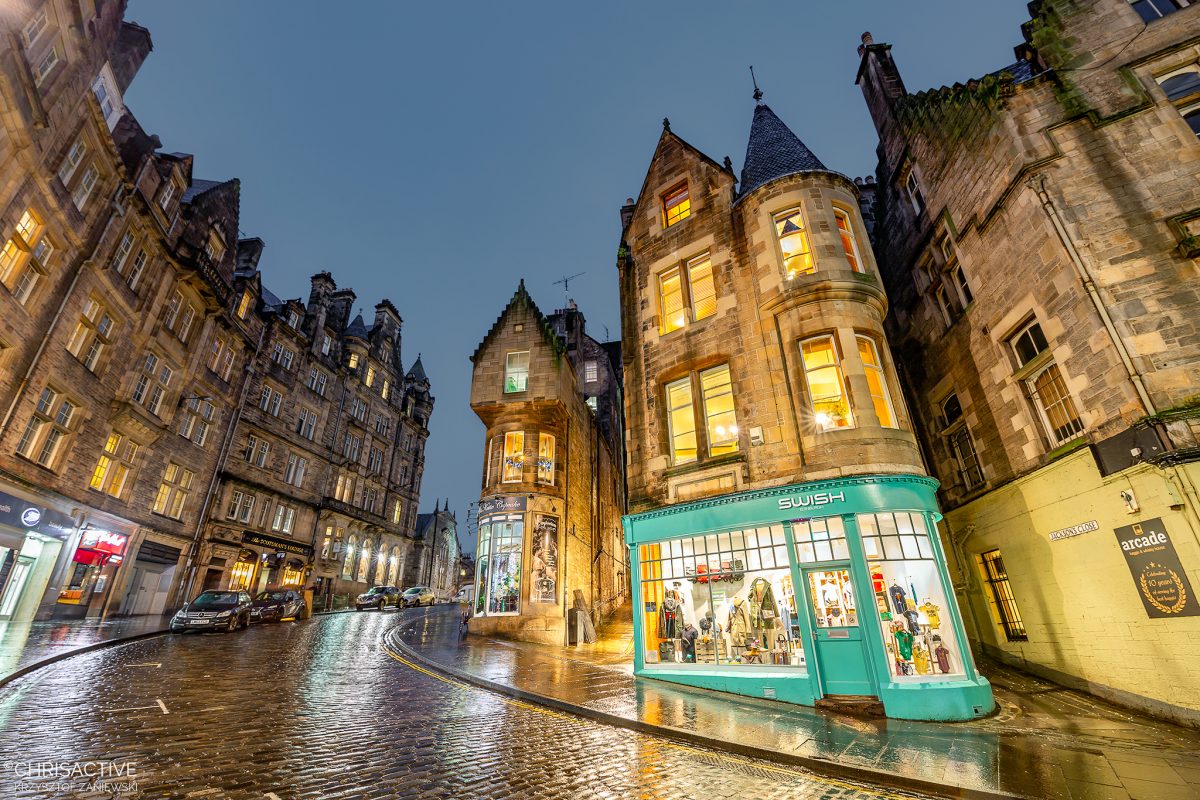 Znajdź mocny, interesujący temat główny a zwłaszcza taki, który pięknie przemawia do odbiorcy w korespondencji z deszczową aurą. Jak widzisz na powyższym zdjęciu, nie mamy dominacji nieba ale obiektów architektonicznych. Dodatkowo mamy leading line, która prowadzi wzrok w głąb kadry i dodaje głębi. Oko sobie komfortowo błądzi po kadrze, a Ty nie myślisz nawet, że pada tu dasz i jest ogólnie zimno i wietrznie.
LEPSZA JAKOŚĆ DETALI i BARW ZA FREE
Skoro juz wiemy, jak zaplanować kadr by wpływ deszczu działał na korzyść zdjęcia, zobaczmy, co dostajemy w zamian od takiej pogody.
Wszelkie edycje struktur, detali, faktur i światłocieni mamy w większości z głowy. W piękny sposób zapisują się nam już na matrycy w momencie robienia zdjęcia. Tak naprawdę, niewiele trzeba potem przy tym robić, a czasami wcale. Zwróćcie uwagę jak poszczególne elementy kadru z Edynburga "żyją". Wystawa sklepu, okna i zakamarki krzyczą do nas, byśmy się nimi zainteresowali. Soczystość barw, cieni i świateł opiera się na powłoce strukturalnej ulicy i fasad. Wszędobylskie refleksy od wilgoci działają jak reflektory sceniczne, które mają za zadanie wzbogacić spektakl, uwypuklić to co ważne i dać się nam w nim zanurzyć. To wszystko daje nam deszcz.
Jeśli do tej pory widziałeś tylko szerokie plany, panoramiczne kadry w pięknej pogodzie, to przy okazji najbliższego deszczu skuś się do nowego eksperymentu.
Jasne, ja też wolę słońce i piękne poranki. Wracając jednak do tematu fotografii na wakacjach czy na foto- wypadzie… musimy umieć wykorzystać nasz ograniczony czas. Wtedy zaczniemy uśmiechać się do deszczu.
KWESTIE LOGISTYCZNE I TECHNICZNE
No dobra.. żeby nie było, że namawiam Was do stania na deszczu, a za uszkodzony ewentualnie sprzęt już nie odpowiadam.
O ile telefony komórkowe we współczesnych wydaniach są odporne na deszcz, o tyle nie każda lustrzanka czy kompakt jest aż tak uszczelniona. Najprościej jest zaproponować Wam parasol. Możecie zawsze stać przy statywie i chronić się przed kroplami spadającymi na sprzęt. Jednak potrzeba nam czasem dwóch rąk wolnych. Musimy przecież operować przy zmianie parametrów w aparacie, czy wycieraniu kropel z obiektywu.
Proponuję Wam super proste i tanie rozwiązanie. Kupcie sobie paczkę czepków foliowych z gumką. To na razie najlepsza opcja chroniąca aparat przed deszczem, jaką testuję. Możemy szczelnie opasać korpus aparatu wraz z obiektywem (o ile nie jest to wielkie tele). Dodatkowo wiatr nie zwieje nam czepka i nie porwie w dal. Zawsze na czas realizacji zdjęcia możemy zsunąć go z obiektywu, a potem ponownie nakryć. Najlepiej znajdźmy czepki przezroczyste, bo wtedy będziemy widzieć dane wyświetlane na aparacie.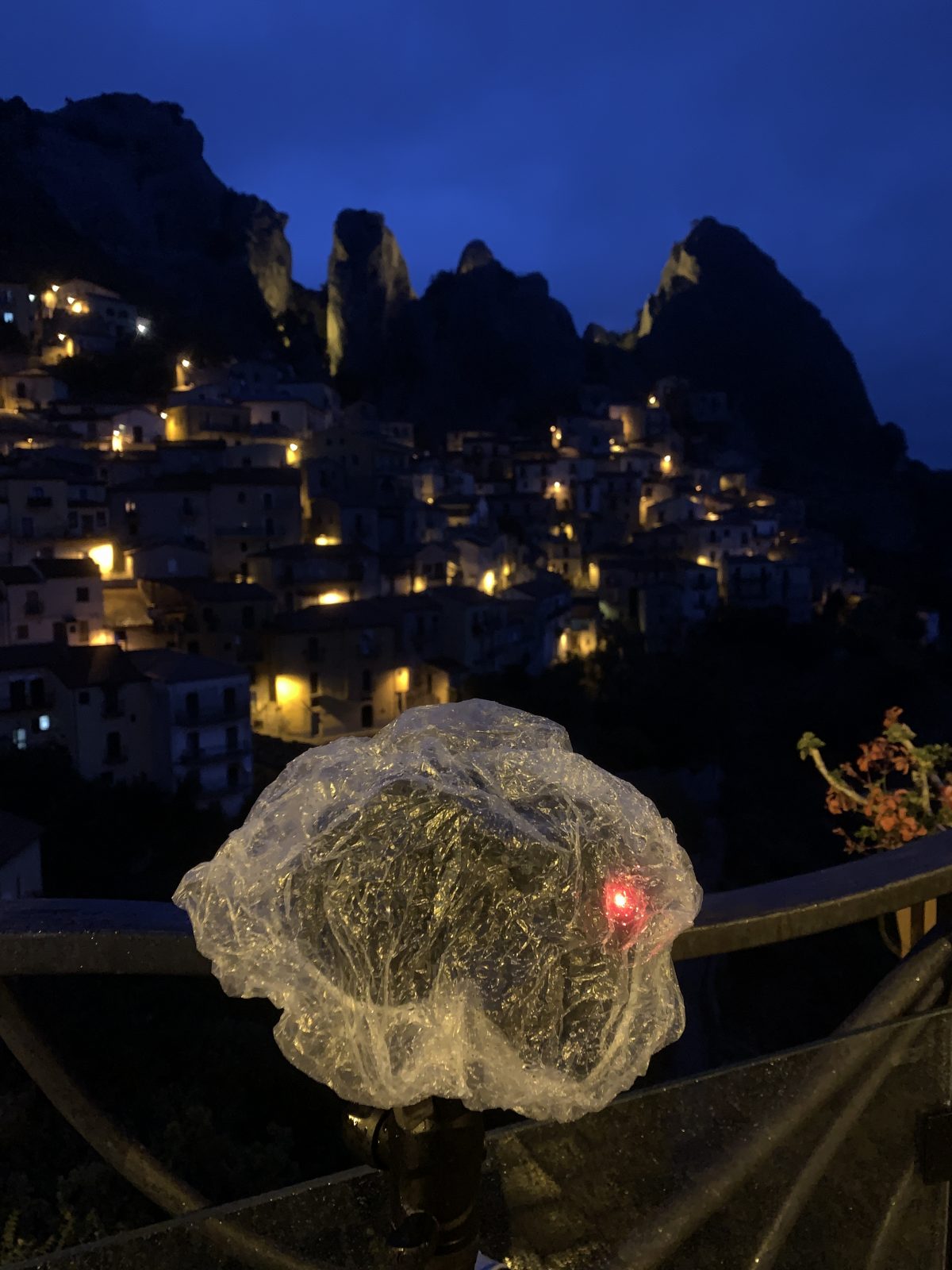 A co z plecakami fotograficznymi? Większość modeli oferowanych przez producentów posiada własny rain cover, który zakładamy na plecak, gdy pada. Jeśli takowego nie posiadacie, możecie dokupić często takie akcesorium oddzielnie. ,
Pamiętajmy też o zabezpieczeniu siebie w dobrą kurtkę przeciwdeszczową i warstwę ogrzewającą.
MAM DLA WAS Z TEJ OKAZJI KODY RABATOWE
10 % rabatu w sklepie Aktywny Turysta – KOD: FOTO
https://aktywnyturysta.pl/kategoria-produktu/odziez/odziez-meska/kurtki-odziez-meska/
oraz 10% rabatu w sklepie TENBA – KOD: Tenba10
JEŚLI NADAL CIĘ NIE PRZEKONAŁEM…
Jeśli nadal nie udało mi się Cię przekonać do moknięcia, mam dla Ciebie dobrą wiadomość. Zaraz po deszczu czy burzy, gdy słońce zaczyna znów wychodzić, mamy szansę na piękną dramaturgię na niebie. Jeśli potrafisz uzbroić się w cierpliwość, możesz przeczekać deszcz w kawiarni nieopodal spotu fotograficznego.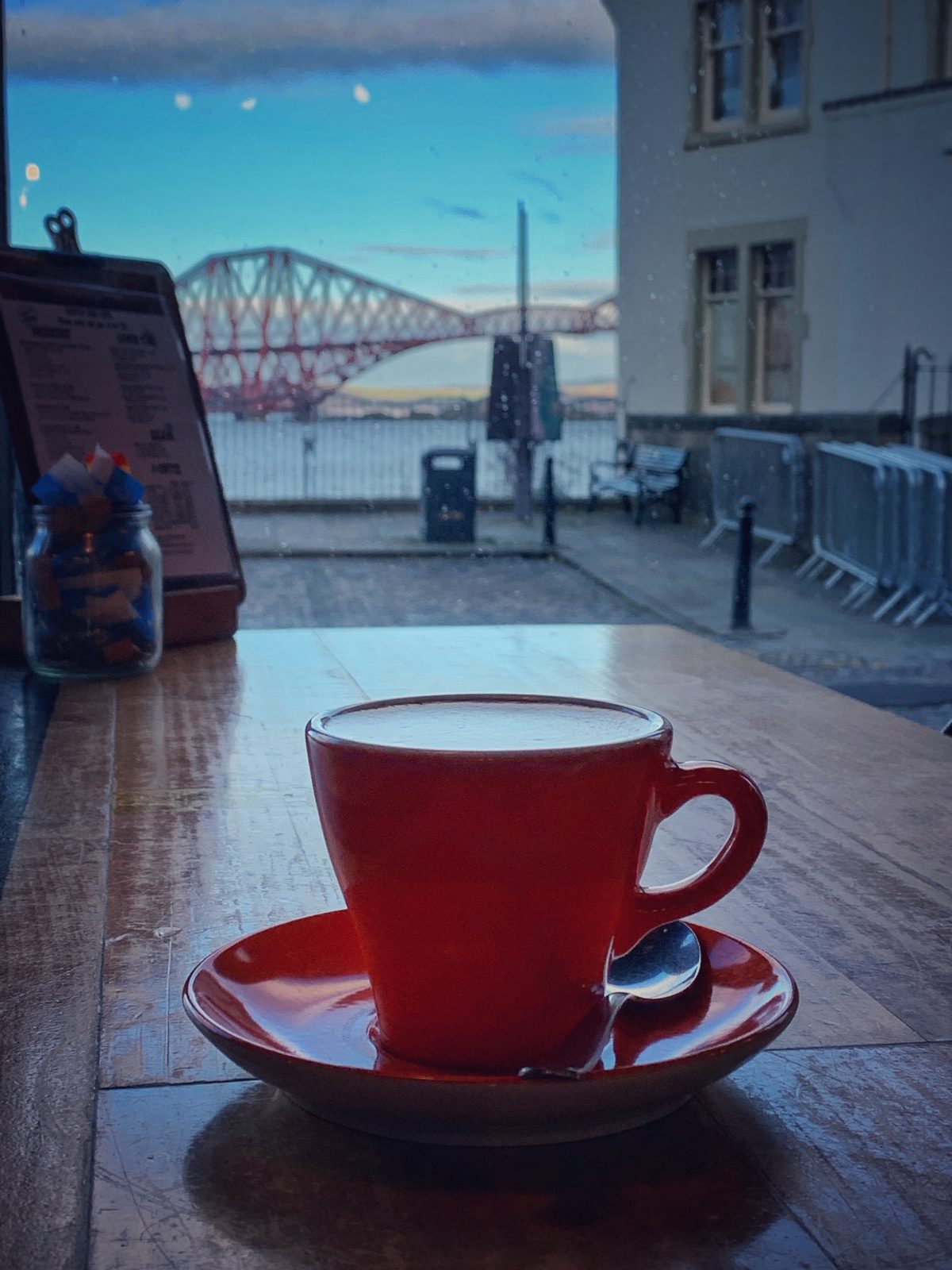 Jak tylko się przejaśni śmigaj na miejscówkę i szukaj zadowalającego Cię światła. Ciesz się fotografią i szukaj własnego pomysłu na zdjęcia.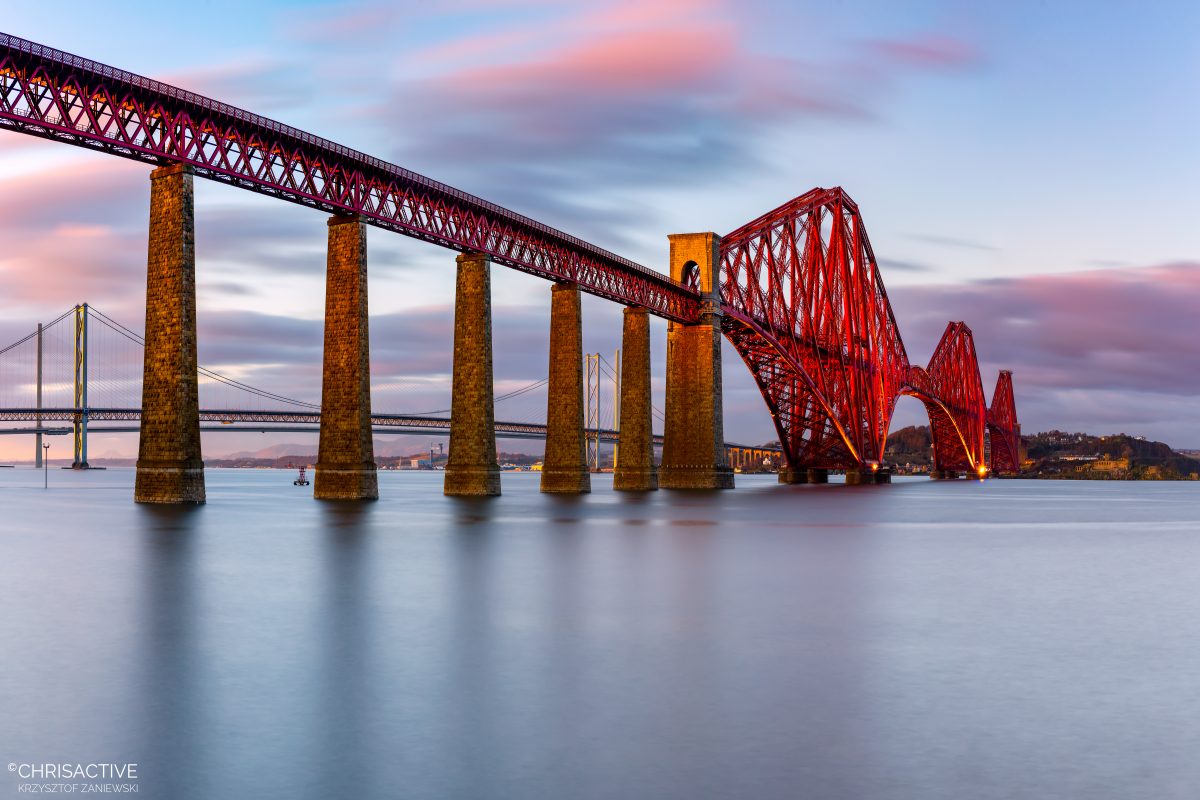 Powodzenia!
Sprawdź najnowszą ofertę foto-wyprawy do Peru i Boliwii.
---